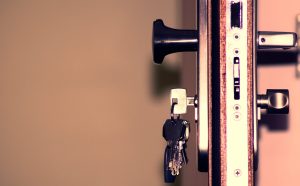 You've finally decided to strike out on your own and live independently for the first time. This will be a grand adventure but it may also make you feel stressed and overwhelmed at times. There are, however, tips and tricks you can learn to smooth out the process of settling into your new independent life. Read on to discover a few of them.
Finding a Place of Your Own
Your first step in this new adventure is finding a place of your own in New York City. Determine how much you can reasonably spend each month on rent, and don't forget to factor in utilities not paid by the landlord. Make a checklist of must-have features, but be realistic, and separate wants from needs. Look at apartment listings online, and select some likely candidates that you can afford. When you decide on your favorite apartment, read over the lease carefully so you know all the terms and expectations.
Maintaining Your New Place
After you move into your new place, you'll be faced with another challenge: maintenance. You now have the full responsibility for keeping up your own home. Establish a regular schedule of tasks, such as cleaning the kitchen and bathroom, dusting, vacuuming, and doing laundry. Don't neglect less-frequent tasks like washing the windows or scrubbing your appliances either. If you need help cleaning your new place, get in touch with the professionals at NY Maids.
If you're responsible for outdoor maintenance, be sure to mow the lawn and clear snow regularly. Also, pay attention to your gutters, and clear them of debris so water doesn't back up into your home. If they're too clogged, you may need to hire a well-reviewed pro using a site like Angi who has special tools and can spot damage.
Caring for Yourself
Now that you're living alone, you'll need to make sure that you're taking proper care of yourself. This might involve learning how to cook so you aren't living on fast food. It may also mean setting a routine for yourself so you exercise regularly and get enough sleep. The responsibility for your life now rests on you.
Managing Your Finances
You'll also have to learn how to manage your finances. This will involve setting up a budget for yourself to monitor your income and make sure it's more than your expenses. You may have to make some cuts if you find that your expenses are creeping up. Cancel some subscriptions to streaming services, for instance.
Saving Up for a House
Budgeting is especially important if you want to save up for a house. Owning your own home can provide financial independence and stability, but you'll need to do your research and be practical. Determine what you can really afford, and talk to a real estate agent for advice about setting a budget, getting pre-approved for a mortgage, and finding the right neighborhood. Most importantly, set aside some money each week, and even invest some of it in a secure account to earn interest and bring you to your home-owning goal sooner.
Living Independently
You are about to embark on a grand adventure of living independently. So set up your place, maintain it well, and begin saving for the next step in your journey of adulthood.
Contact NY Maids if you need help with your next deep cleaning project.